ABOUT US
We are an experienced
team of Graphic Designers
Why choose us?
Welcome to Prakira Productions. India's Top Logo & Branding Design Agency. Our value for money service offers you different kind of Design and Branding Packages. We are the First Corporate Branding Agency in India who offers most transparent design services with the concept of multiple designer workplace.
We believe our focus on quality deliverables is what took us to where we are now. All our projects go through different layers of quality checks, making sure that the final deliverable is spotless!
Creative
We are Team of Creative designers to achieve great design
On time  Delivery
We really deliver the project on time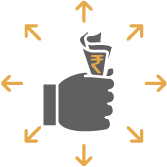 Affordable
We make designs at formidable price.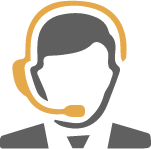 Support
dedicated support team for your enquirers via phone calls, email, whatsapp, zoom calls, Skype